It's a tale as old as time, a romantic reinterpretation of the Stockholm syndrome paired with Disney's comical take on the concept of exclusion and the importance of physical appearance. The latest reinterpretation of Beauty and the Beast should have been a modern view on the beloved children's tale, but, according to some, the movie failed to adapt it to the 21st century, keeping all the tropes that made it a controversial story while forcefully adding token characters.
Disney Is Trying to Profit from Nostalgia
Back in 1946, Beauty and the Beast was the first animation to receive an Oscar nomination for Best Picture. The movie featured a perfect balance of music and dialogue, Belle becoming an inspiration for the feminist empowerment movement – to a certain point, of course.
When Maleficent hit the screens in 2014, the public was in awe. Angelina Jolie's portrayal of the anti-hero offered a new perspective on the concepts of exclusion and abuse. Maleficent's severed wings became a symbol of the gray area, Disney finally conveying the message that the world is not as black and white as fairy tales taught us.
With Maleficent hit so many soft spots by turning a classic villain into a flawed hero, live-action re-imagining of Beauty and the Beast had some very big proverbial shoes to fill. The movie was granted a more than generous budget, it gathered an impressive A-list cast, and producers were bent on rewriting Disney history. Unfortunately, the task seems to have been more than they could handle.
Thursday, March 16, the highly-anticipated movie was pre-screened, a select few having the chance of seeing Emma Watson lose herself in the eyes of the rich beast that won her over with his magical atlas and talking furniture.
All those who managed to take a sit and emerge themselves in the obscure French village were severely disappointed in Bill Condon's production. The songs are never-ending, the Beast is just a big, furry bundle of CGI, and the new, revolutionary characters are shallow shadows forcibly introduced to a story that was perfect just the way it was.
It is clear that Disney didn't seek a new Maleficent, instead, it just threw in a gay character and cast a well-known feminist to play Belle. All money was placed on nostalgia, and seeing as tickets are selling like crazy, it worked.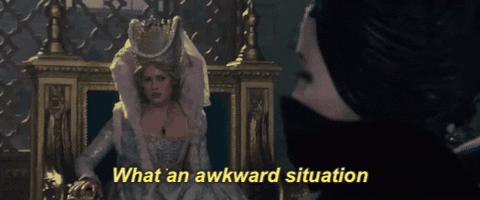 So if you're expecting a CGI-filled, nostalgia-milking, still non-inclusive musical with too long songs and a boring yellow dress worn by an actress that has three facial expressions – let's not forget Condon also directed one Twilight installment – then you're in for a treat. However, if you were one of those hoping for some Maleficent brilliance, you should lower your standards as the old tropes are as good as new, nostalgia being the key ingredient in this flashy re-interpretation of a story that had so much more to offer.
Image Source: Flickr